Description
KRAZE SPLTZ (KR146) CHROME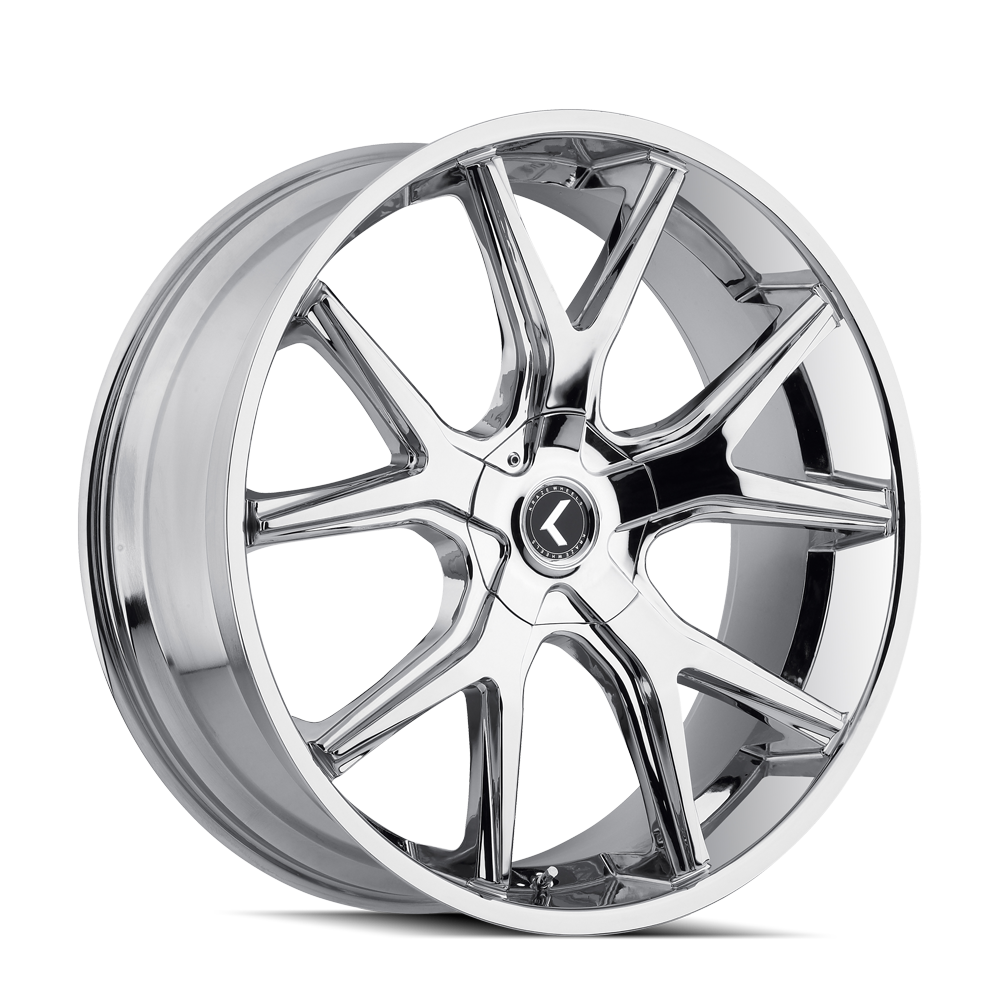 Sporty, Agile & Robust are just a few words which describe the athletic pedigree of the SPLITZ wheel by Kraze. The split "Y" spoke style has often been a natural design utilized in motorsports…Kraze has taken it to the next level by formulating the SPLITZ so that it is available for the modern day big body muscle cars, trucks and SUV's. SPLITZ is dual drilled with integral cap, available in 22 x 9.5, 24 x 9.5 & 26 x 10 sizes. You may select from 4 finish variations; chrome, satin black,  gloss black with machined face & satin black with chamfer cut machined detail on the inner edge of each "Y" spoke.
ADVANCED CASTING TECHNOLOGY PRODUCES A STRONG YET LIGHT WHEEL; ROBOTIC MACHINING CREATES PRECISION FITMENTS; CENTER CAPS INCLUDED; TPMS COMPATIBLE
KRAZE WHEELS ARE ENGINEERED TO DELIVER PERFORMANCE, STYLING AND INNOVATION IN ALL OF OUR DESIGNS. ADVANCED CASTING METHODS AND THE MOST RIGOUROUS STANDARDS IS OUR COMMITMENT TO EACH AND EVERY CUSTOMER THAT INVESTS IN OUR PRODUCTS. WE BACK EVERY WHEEL WITH A LIMITED LIFETIME WARRANTY, SO YOU KNOW WE ARE DEDICATED TO THE CRAFT OF MANUFACTURING THE BEST CUSTOM WHEELS AVAILABLE.