Description
TSW PADDOCK MATTE BRONZE
The flat wheel profile offers maximum big brake caliper clearance while enhancing the overall wheel spoke strength. An even 15-spoke layout ensures that road forces are evenly distributed into the wheel. Utilizing our RF™ manufacturing process was necessary to emphasize the performance driven styling behind this wheel. Paddock RF™ is manufactured in 17 inch, 18 inch, 19 inch and 20 inch sizes for 5x100, 5x105, 5x108, 5x110, 5x112, 5x114.3, and 5x120 vehicles. Standard finish for the Paddock RF™ is Semi Gloss Black w/ Machined Tinted Ring. An additional Matte Bronze finish is available for select 5x100 and 5x114.3 applications.
18x8.5
18x9.5
19x8.5
19x9.5
20x8.5
20x10

---
Bolt Patterns   5x112 | 5x114.3 | 5x120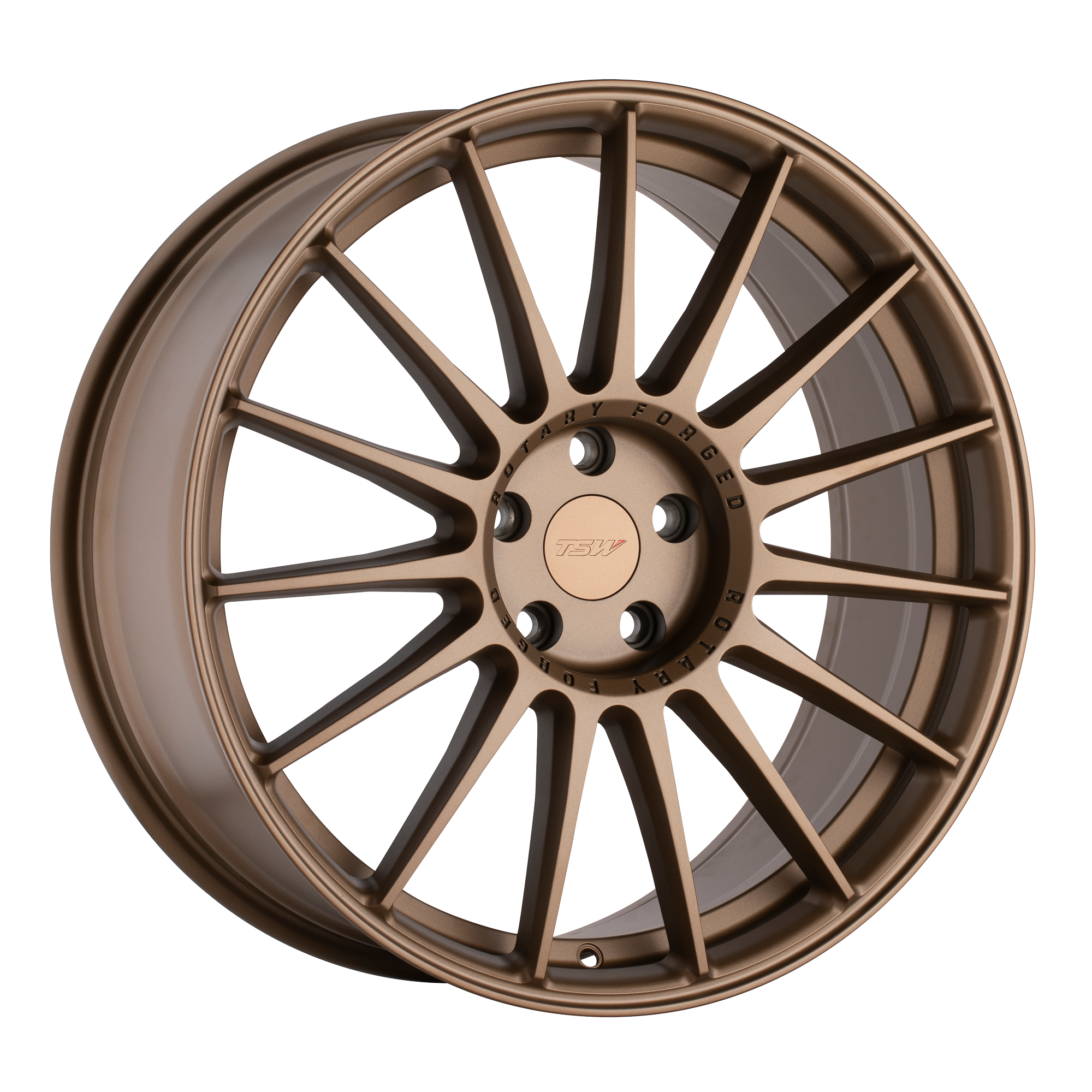 The Paddock Rotary Forged® Wheel is manufactured using a highly advanced production technique called Rotary Forging. The rim of the wheels is forged at high pressure while the wheel is spun at high speed. This alters the molecular structure and enhances the strength of the alloy. The benefit is a much lighter weight than a regular cast wheel. Most importantly, the weight saving is in the outer rim of the wheel which dramatically reduces rotational mass and enhances vehicle performance.