Description
AODHAN AFF1 Gloss Silver Machined Face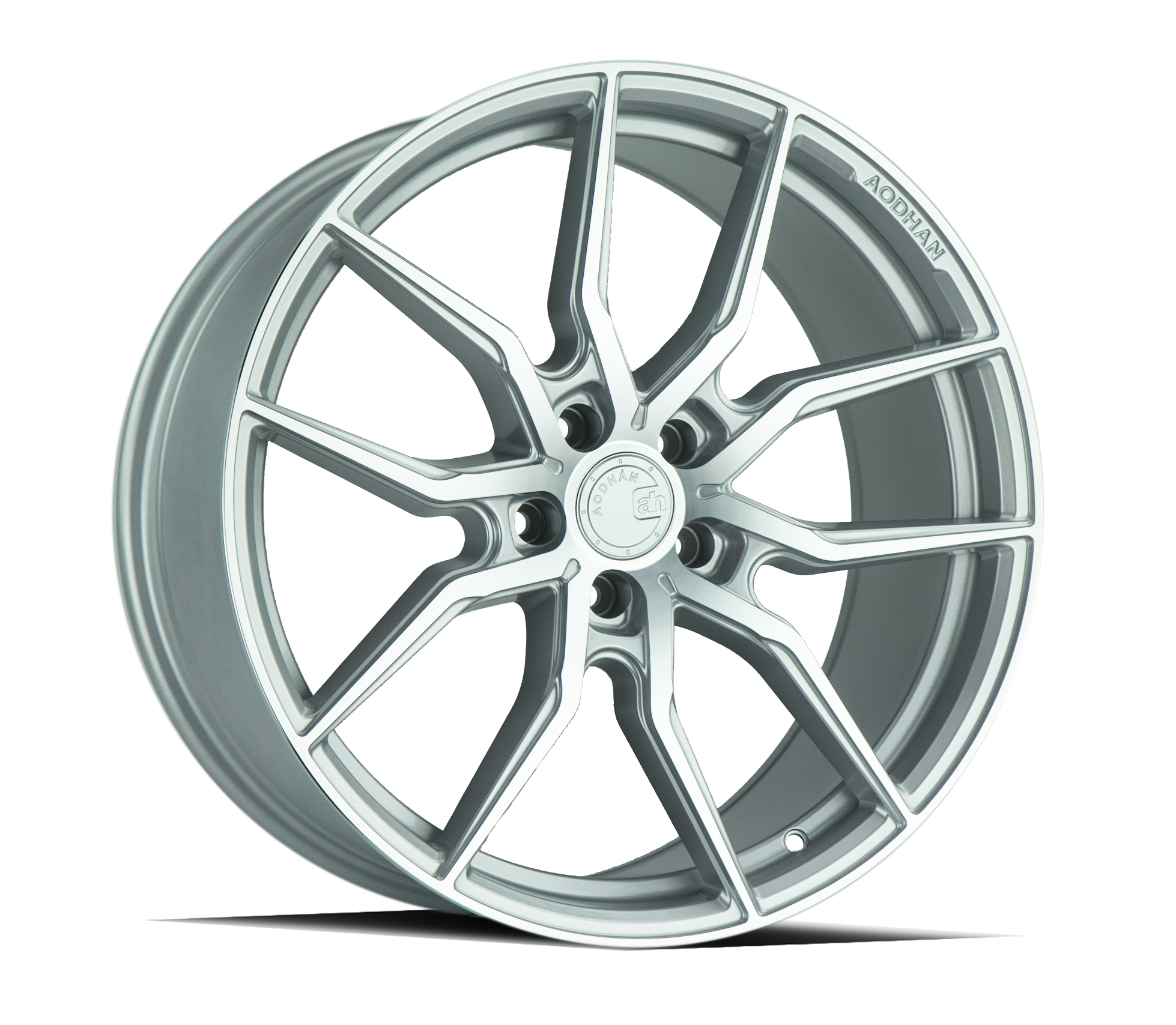 The 

AFF1 born from a Lightweight SPF platform, results in an unparalleled blend of style and performance.
AODHAN wheels is moving in the direction of advanced technology with the introduction of the AFF Series. Advanced flow forging technology introduces a new and industry leading process to better the wheel. This process allows the wheel to be much lighter than maintain a stronger structural integrity. The AFF series opens the market to consumers looking for the sizing and aggressiveness of a large wheel but will still maintain a light weight strong application
Flow Forged Features:
- Lightweight

- Stronger structure

- Proven outstanding function
Single Phase Forging Construction

Concave Spoke Design

Multi Spokes Design

Flush Mount Center Cap
Specifications:



To achieve a wheel that is lightweight and uncompromising in strength Single Phase Forging begins with an unmatched quality aluminum Cast center, which is then met with pressurized rollers to stretch the wheel to the desired specifications. Single Phase Forging allows for a great range of wheel widths within each design. Using this technology, we create a wheel that is stronger and lighter, very similar to a full forged wheel at a much more reasonable cost.