Description
MANDRUS ATLAS GUNMETAL W/MIRROR CUT FACE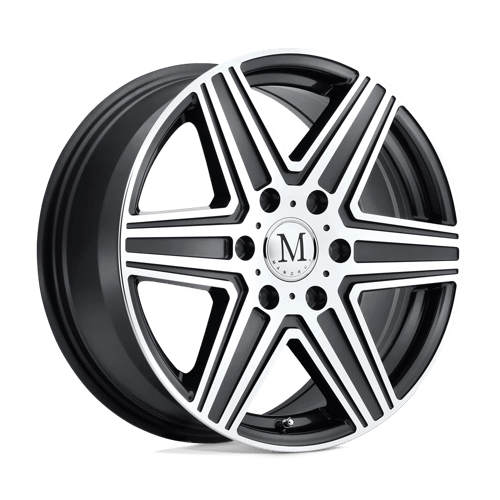 Mandrus Atlas Mercedes Benz wheels are robust 6-spoke wheels with a stunning machined elegance, highlighted in gunmetal or rendered in matte black. The gunmetal finish offset with a mirror cut face takes the Atlas motif upscale, while the matte black version is a study in understatement.
Atlas Mercedes wheels are available in 17, 18, 19, 20 and 22-inch diameters, to fit Mercedes from small coupes to huge SUVs. There's even an Atlas
 

6 lug version

 

in 16, 17 and 18-inch diameters to fit the Mercedes Sprinter van. For those who prefer a staggered fitment, with slightly wider wheels and tires on the rear axle, Mandrus has you covered. The 18, 19 and 20-inch diameter car and SUV version of the Atlas is offered in a range of staggered pairings up to 11 inches wide.