Description
CALI OFF-ROAD AUBURN (9117) GLOSS BLACK MILLED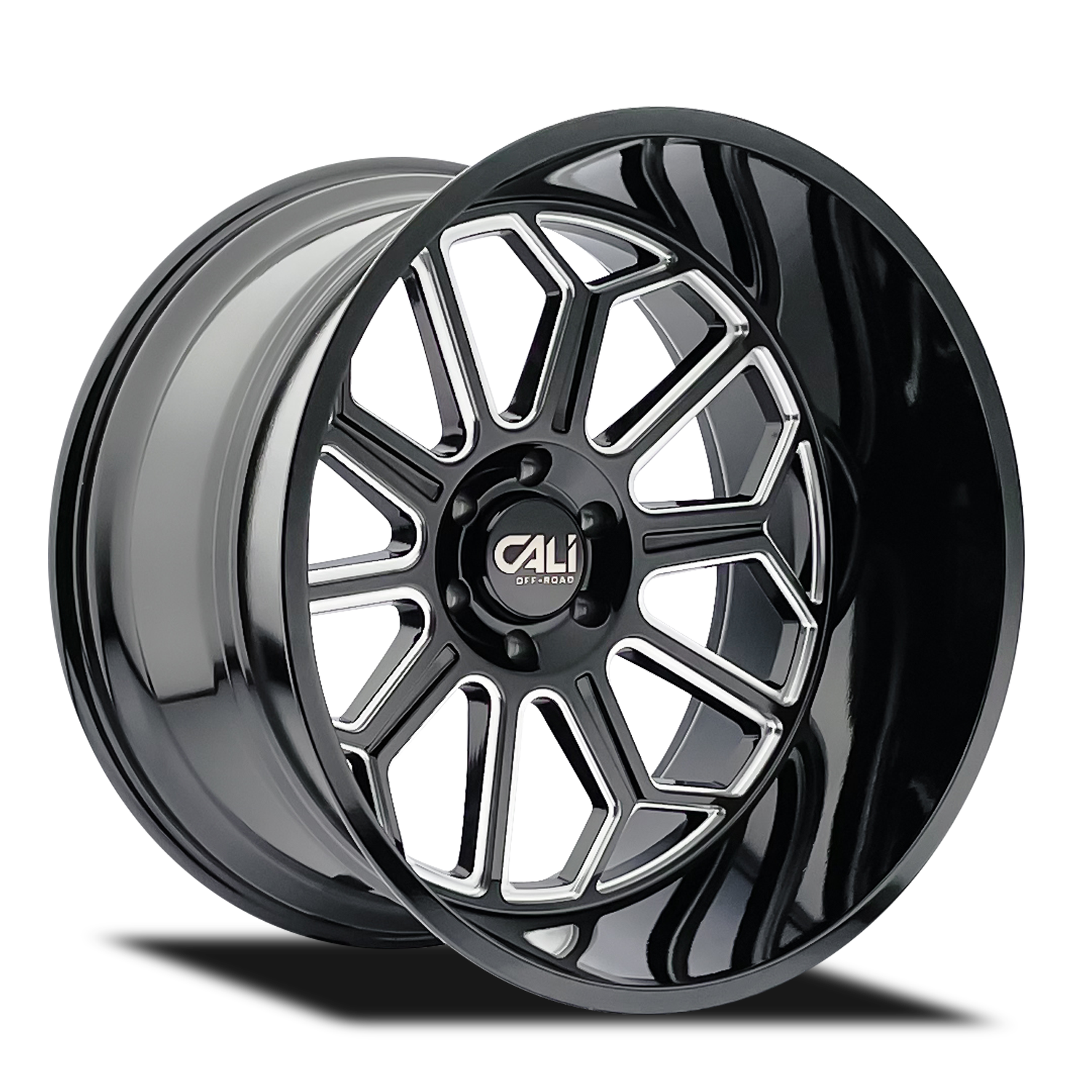 CALI OFFROAD 9117 AUBURN THE PERFECT ADDTIION TO YOUR BUILD. FROM THE WORKSITE TO THE TRUCK MEET IN STYLE AND CONFIDENCE. THE AUBURN INCORPORATES MODERN STYLING, CUSTOM MACHINING AND THE ATTRIBUTES OF ALL TRUCKS, NEW AND OLD TO COMPLETE YOUR BUILD.
PREMIUM QUALITY AND PRISTINE STYLING FROM A FRESH AND EXCITING BRAND; THE INDUSTRY'S STRONGEST WHEEL WITH LOAD RATINGS UP TO 3640 LBS. ON 40" TIRES; ADVANCED HIGH-END FINISHES, PRECISION MACHINING AND METICULOUSNESS ATTENTION TO EVERY DETAIL; LIFETIME STRUCTURAL WARRANTY
THE STORY IS SLIGHTLY PSYCHOTIC. SOMEWHAT SINISTER. CONSIDERABLY AWESOME. AND SO A BRAND WAS BORN. CALI OFF-ROAD WHEELS PUSHES BOUNDARIES AND TAKES YOU PLACES NO ONE WOULD DARE GO BEFORE. PRISTINE STYLING AND RADICAL SIZING WITH THE CHOPS TO HANDLE EVERY SINGLE TERRAIN, PERIOD.
ADVANCED CONSTRUCTION DELIVERS THE STRONGEST WHEELS WITH THE HIGHEST LOAD RATINGS IN THE INDUSTRY, FACT! USING THE MOST PROGRESSIVE FINISHES IN THE INDUSTRY, THE LOOK AND FEEL OF YOUR WHEELS WILL REMAIN AS MENACING AS THE DAY YOU INSTALLED THEM. MADE FOR LOOKS? OBVIOUSLY. MADE FOR PERFORMANCE? UNMISTAKABLY. CALI OFF-ROAD; RAISING TRADITIONS.